To do everything there is a process, and all processes require a start. Likewise, to fix eczema you would need to begin with your first step.
"The journey of a thousand miles begins with one step." – Lao Tzu
What is the first step?
Do you start by sleeping more? Do you start by eating healthy? How do you eat "healthy"? According to what guidelines? Do you start by exercising more?
Mixed answers.
Because this is such a complicated question that can be diversely answered, this article here today will tell you WHERE to begin and HOW you should begin, whilst giving you the reason of each step.
The Main Reason Why There Are Mixed Answers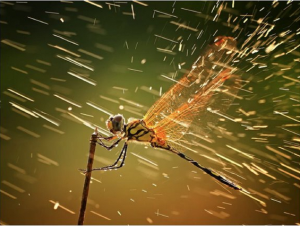 So if for me to claim eliminating eczema is possible, why do many people with eczema still exist?
Don't get me wrong… I didn't say it was easy. I said it is possible. Possible doesn't mean easy. I removed my disease through hard work without shortcuts (if you do find one please tell me in the comments though).
The reason why there are mixed answers is also the reason why most people fail healing up their eczema.
Persistence.
Sounds too philosophical? It's true. I hate getting answers like this too. First, it's offending me; second, it sounds bullsh**. But hear me out.
Most people give up too easily or they get dissatisfied due to lack of results, so they Google new solutions and abandon their previous healing method… perhaps after only a week? 2 weeks max?
I know this because I did this myself too. I don't see results in a week and I'm probably going off to try new things. Humans are always in search for shortcuts…
So what methods REALLY work?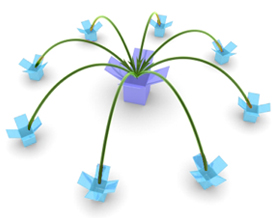 I'm not going to lie to you but most methods you hear out there will help.
Notice I said will help, I didn't say will help completely. Why?
It's not only because a patient is not persistent enough, but because most sources only give one side of the equation. For example:
Eat more vegetables.
Exercise more.
Sleep early, wake up early.
No gluten.
All these general statements are indeed helpful to a person with eczema, but it is rare to find a source that will give you all of the required actions to take on one page.
Plus, people are always looking for shortcuts, so it's double the ease for a person to give up.
And the ONE unmixed answer is…
So now after reading that, you are probably thinking if you were to start today fully persistent, there should be no mixed answers, so what is that ONE answer?
It's very straightforward.
Here are the general guidelines to eat for the FASTEST result:
No dairy products.
No gluten.
No artificial chemicals.
No foods with naturally unwanted substances e.g. tomatoes, grapes with natural MSG.
No excessive flavourers e.g. salt, vinegar, sugar, spices.
No yeast.
No more than 20% of acidifying foods in any one day.
Click here for my food shopping list. (you'll need this, so check it out)
I've revealed this "formula" all over my blog as often as possible, but you know… because I'm preaching via personal experience and several peer sources without "long-term medical research" (although certain claims do have), most people won't believe me anyway.
So, that's one more reason on top of not being persistent. Now do I still have to explain why there are mixed answers…?
The First Steps: Where To Begin Right Now?
Notice I said first steps with a plural. If it is a first step, why are there multiple first steps?
Remember I told you earlier most people fail to fix their eczema is because they never get an all-rounded answer? So here I'm providing the first steps for all action steps required for a proper recovery.
The reason why people just can't follow the guidelines, be persistent, and get over with – is because it's too difficult. I failed many times too (I wrote about this).
It's too difficult to follow the rules set e.g. if you are used to eating donuts, bagels, bread everyday and how do you adjust all of a sudden if I told you to stay away from them 100%?
Extremely difficult!
This is why I'm writing this article to help you kick-start your first step into each key point.
1) No dairy products
Dairy products = milk, yoghurt (debatable but avoid anyway), cheese.
It's a common misconception to think eggs are dairy, but they are not, they are simply derived from chicken and do not contain the same molecules dairy products have. Thus, being dairy-free doesn't mean you have to stop eating eggs.
Unfortunately to see whether eliminating dairy will really help you or not, it's required for you to stay off it for 3 months to see clear results.
2) No gluten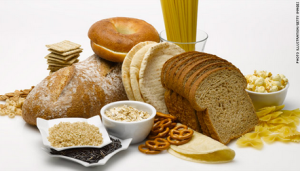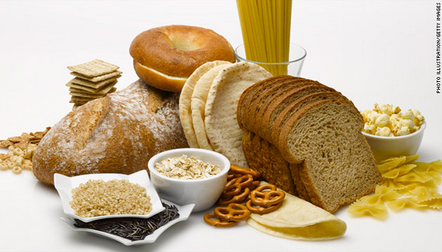 Gluten is by far the hardest food particle to avoid, simply because it's everywhere! It's a molecule found in grains e.g. wheat, barley, rye, oats (debatable but just avoid it). This means no bread, pasta, noodles…etc.
Here's a list of foods with gluten inside.
Sometimes, you'd unknowingly ingest some gluten e.g. salad dressings, soy sauce. It's in things you'd never know! Read the labels!
For me there are more alternatives since Chinese diets base on rice and that's gluten-free. So I suggest you begin your first step by replacing your gluten staple foods with gluten-free ones. Ideas = rice, millet, quinoa.
Do it for at least 3 months. And no cheating 100% because a little bit of it will give you the same consequence as with a lot.
3) No artificial chemicals
Read the labels of everything that goes into your mouth. If you don't know what's inside something, don't eat it.
All fast food restaurants are banned, I think you know why.
There's no first step here, just outright eat only purely natural foods (however, I do let myself off sometimes with foods with one or two chemicals, but never more than that).
4) No foods with naturally unwanted substances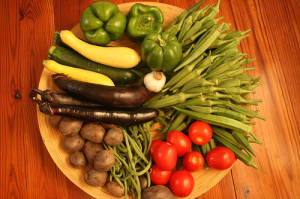 Not all foods in nature are good for people with eczema. Organic doesn't directly mean good. For us, with eczema, good refers to foods that will not leave a negative impact on our skin condition overall.
Some foods tend to promote inflammatory responses in our body: the Nightshades family e.g. tomatoes, peppers, eggplants.
Here are two (1, 2) articles on Nightshades for more insight.
Also, coffee is natural but it's bad for the gut so stay off it. If you really need that caffeine switch to tea.
5) No excessive flavourers
You need to cut down on flavourers e.g. salt, vinegar, sugar, spices. This is a hard step to take too but it is necessary for the fastest recovery from eczema.
A little salt is okay but use natural sea salt over commercial salt.
Learn to find gratitude with the natural flavours in foods without adding anything else. After my adjustment for my first few weeks of such a plain diet, my taste buds changed and I was able to not crave for extra taste. You'll be surprized.
6) No yeast
No alcohol, Vegemite (I love that) and anything with yeast.
Note that yeast is used as a baking agent in bread, even possible in gluten-free bread. Therefore, make sure you know what you are putting in your mouth every time.
For alcohol lovers this might be hard, but cut down your alcohol intake day by day. Additionally, replace this habit with another drink, perhaps lemonade – at least it's less damaging than alcohol because alcohol harms the gut real strong.
7)The 80/20 rule
This is one of the extremist rule, but it will surely promote a fast eczema recovery.
You are to eat no more than 20% of acidifying foods in any one day, so that means 80% akalizing foods.
Acidifying foods include sweets, sugar, meat, and most fruits: oranges, grapes. Alkalizing foods are mostly vegetables so… get excited!
For a more comprehensive list, please refer to my Acid-Alkaline Food Charts. It has everything you need, and get ready to start shopping for your groceries with that list!
8) Additional factors: sleep, exercise, stress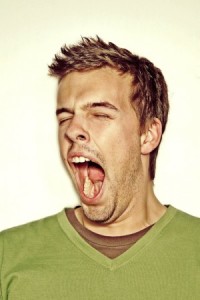 I need not explain what I mean by "sleep, exercise, stress," right?
You need to sleep more, try to get at least 7 to 8 hours a day. In fact, I believe sleep is the most important I've written an entire research article on that and you must read it: How To Conquer The #1 Decision Maker For Healing Eczema: Sleep (read it later, open it first)
You need to exercise very often. I know our schedules are packed tight and busy. Here's my quick tip. Right before your shower everyday, do some intense exercise – around 10 minutes, long and strong enough to make you puff out and sweat. You must sweat – it's a sign of successful detoxification.
Stress is also important. Most of what I said on this article deals with physiological health linking to what we eat. However, our overall health is also determined by our mental health – this means you need to learn how to calm, be emotionally stable and not stressed out day to day. Try yoga. What I do is stretch every night and spend some time reflecting quietly alone for around 10 minutes a day.
Last Thoughts To Eczema Sufferers
Let me sum it up.
The main reason why most people fail to fix their eczema is because they find it too difficult, there isn't an all-rounded source, they are not persistent enough and so they give up.
Let me remind you again, fixing eczema is possible AND super hard, but that's the only way.
The first minute you step on my blog, you need to understand that you have to make sacrifices and control yourself by all means, in order to fix your skin condition. This is something I can't help you personally but only via your own self-discipline.
Let me know if you have any questions or want more guidance on your first steps to fixing eczema in the comments below.