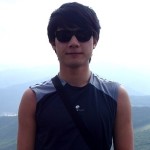 Problems of 21st century eczema sufferers:
Steroids clearly don't work.
Marketers (without personal experience) pushing you to buy their sloppy eBooks.
Tons of conflicting information out there without proper answers or explanations.
Of all, you want a REAL person who knows what he is talking about and can give actionable support. This is where I jump in. I have over 12 years of experience of dealing with eczema. Personal experience. Consultations in thousands of interactions. I advocate the nutritional approach.
I can eliminate your and yours from eczema.
As a gift, I have organized the top 13 questions most eczema sufferers ask:
Can I use oral steroids or steroid creams?
Can I use any non-steroidal drugs?
If I have eczema, does that mean I also have an allergy?
What foods should I avoid if I have eczema?
How can I prevent my eczema from getting worse?
How can I stop, or at least minimize itching?
How can I moisturize my skin, internally and externally?
What's the best way to bathe for an eczema patient?
Are there any supplements that can be taken to help?
Is it possible to grow out of my eczema?
Who can I get professional eczema help from?
What are the causes to eczema?
Does eczema have a cure?
This is a pretext of the grand project I'm writing on eczema recovery (so this is a freebie). No BS. Reasons why you should sign up:
My Crash Course on "5-Step Process To Naturally Eliminate Eczema"
Private content area with 8 articles on eczema (more articles and PDFs coming)
Free PDF download on "13 Eczema Questions You've Always Want Answered Truthfully"
Periodic blog updates on eczema advice you will find nowhere else
Grab your freebies while they are available:
100% Privacy.