How I Got Eczema Again and Cured It Again (And What This Means For You)
I got eczema again.
This summer, I finally have time to fix it.
And I did.
Actually, I cured my eczema last summer that I've had for 10 years by following that highly restricted diet.
And so to say, I want to help as much people as I can. Because I know it works.
Of course, you'd want to follow the advice of an ex-sufferer who's eczema never came back. Sorry to disappoint you but I cannot be that perfect role model. In fact, I've made quite a lot of mistakes in treating my eczema.
Today, I want to talk about several things:
Why eczema has the ability to "come back".
Being eczema-prone.
How I got eczema again and cured it this summer (happening as I write).
How I greatly sped up my recovery time.
Why I'm using a modified diet this time instead of being highly restricted.
Why this is important to you as a warning sign.
And some pictures of what I eat these days.
"Eczema Comes Back?"
Before I get into what happened, I want to answer the first question most of you probably want to ask.
"I didn't know eczema can come back after being cured?" 

You need to understand that eczema is a result of an internal imbalance leading to inflammation. It is not something like a fever, once your immune system kills it and keeps a tiny portion of the cold-specific fighter cells as memory cells for long-term immunity.
Eczema is not a virus/bacterial infection. Your body doesn't create memory immunity cells for it. This means how many times you've had eczema does not affect how you will respond to it. If you have a severe imbalance, your inflammation levels will be strong enough to lead you to eczema.
Eczema is an independent imbalance-driven condition.
Answering one more frequently asked question:
"If I've had eczema before, does that mean I will be eczema-prone in the future?"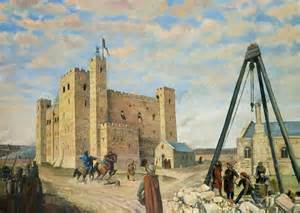 Yes and no.
In the short run, you will be extremely prone to eczema (like how I got it again).
You're extremely prone in the short run because you've just healed and most likely, you haven't finished healing internally.
Just because eczema is gone from your skin doesn't mean your internal system is done healing – this is a common misconception.
The second reason is that you've lost the potential growth of your immune system you could have developed earlier but instead your body was on a constant fight with internal imbalances which led to the extremely limited strength of your immune system.
Here's an analogy. You're a king. When you were supposed to be building your castle, you had civil wars while other castle did not. So now everyone has a well-equipped fully functional castle, your castle is still half-way under construction. It sort of works but its defence is limited.
In the long run, your ability to get eczema back will gradually decrease.
This "ability" is not random though. It's entirely determined by what you do to your body and how well you adjust for optimal health. In other words, whether you will get eczema again is totally under your control.
The more time you give your body to redevelop after you've recovered back to "equilibrium", the stronger your immune system will become. This means you shouldn't immediately forget about maintaining a diet right after the recovery stage. The next stage should be a strengthening stage. Rather than thinking, "oh I can eat what I want now, I'm just like other people now!". No. You need to strengthen first.
Got a castle? Now fortify it.
How I Got Eczema Again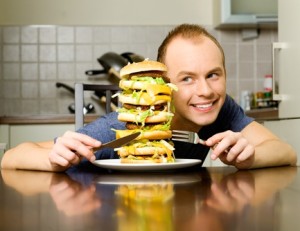 I've had eczema since six years old but I cured it last summer with a highly restricted diet. My eczema was completely gone for the first time in my life after 10 years. I finally had clear skin, itchlessness when playing sports and no stress with making sure not to reveal my skin in public.
Also, I had time for the diet because I had three months off from my summer vacation (I'm a student).
When school began, I was determined to continue with the diet but with fewer restrictions. This turned out to be fine for the first quarter of school. I cooked food in my dorm room (it wasn't allowed but they never caught me).
Quarter one passed (around 3 months). My skin started to get itchy. Eczema slowly came back.
It was just a little bit but I knew exactly why:
Eating alone. It was sort of lonely to eat dinner by myself in my room.
Awkward with friends. It was sort of awkward to eat with my homemade (dorm-made*) lunch box: sweet potatoes, carrot sticks and celery sticks. My friends were fine with it and we ate together but they had all the good food.
It was actually okay at first. I was good at discipline and prevented myself from peer pressure and even ate with them while eating my own healthy food. But as time passed:
Incredibly time-consuming. I actually stopped cooking food in my dorm after the first quarter. It took a lot of time to prepare every night's dinner. Buying the groceries each weekend. Preparing for the lunch the next day every day.

No more hangouts. It was a tacit custom for us to hang out and eat outside on Friday nights. Because of my diet, this idea was gone.
School work. Largely it was because of school though. School work demanded more and more time. Working on all my food by myself was just insane.
Plain taste. I'll be honest… the taste isn't that great compared to what everyone else was eating. Considering I water-boiled everything and had no fancy recipes to follow. Even if I had the recipes, I doubt I would make good food because I wouldn't have the extra time to do so. This isn't to say the diet tastes crap, it just means I didn't have the time to make it nice.
Cheating sessions build up. I started to eat a little bit of junk food (Oreos and chocolate bars especially) once in a while and somehow convinced myself it was fine and I'd just endure the eczema until summer comes so I could heal up again.
So these were the three main pitfalls:
Time management
Social conventions
Taste
So I developed eczema again after quarter 1 and it gradually got stronger but never as severe as it was in my old days.
My Situation Right Now
So what's happening right now? I finally made it to the summer vacation and I got on the highly restricted diet right away.
This time is healing a lot faster than last time because I've already eliminated most of my toxins last year. It's at the late recovery stage now with a periodic fluctuations in detoxification symptoms.
However, this time I modified my diet a little bit because I found one significant problem with the highly restricted diet. More on this later.
Here are some pictures:
Of course, not all cheating sessions are okay. If you test something and you react strongly to it, then obviously you need to seek alternatives.
How I Substantially Decreased My Recovery Time
My recovery right now is happening at an extremely faster rate than last year. Why?
1) Less toxins. The obvious factor is because most of the toxins in my body were already eliminated last year. Plus, rather than mindless eating without checking ingredient labels, I actually tried to eat as healthy as possible throughout the year which made a big difference.
2) Fasting. I dove into a 3-day water only fast before starting the diet. This led my body into deep maintenance mode and it was a great head start for helping me eliminate my salt and sugar cravings.
Fasting for eczema has a lot of other benefits. The main advantage is getting into deep healing "maintenance mode." But it's dangerous if you don't warm up the week before the fast with a whole foods diet. You might just faint because you're not used to the lack of sugar level spikes.
3) Exercising. I drastically increased my exercising volume. Although sweating really irritated my eczema at first, which I countered this by showering in cold water (which eczema sufferers should always do). The increase in physical activity greatly boosted my detoxification process.
The more you sweat, the faster you heal.
Why I'm Modifying My Diet and Why You Should Too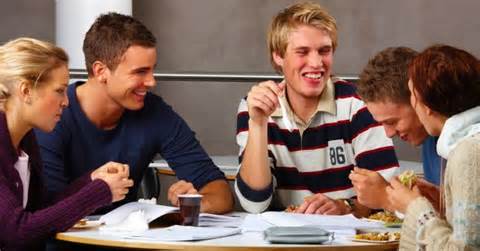 Let's face the truth. The diet is actually quite boring unless you are great at and have the time to make good food using only food choices available from the restricted diet.
Plus, the constraints the diet puts you in social conventions is immense. Who wants to miss out on parties? Or hanging out with friends and family? No Christmas dinner? Who wants to be so extreme and sacrifice all these elements of a happy life just to be eczema-free?
This doesn't mean you can't adjust your body to be able to tolerate less restricted food options.
But I need to not repeat the same mistake from last year.
In fact, I know that if I go into my highly restricted diet like I did last year right now, my eczema would probably be gone in 20 days. But I don't want this because I need to adjust for the long-term.
If I dove in the highly restricted diet for the entire summer, sure-fire I'll be super healthy but I'll get eczema again like last year when school starts. I need to modify my current diet so my body adjusts and it'll be more tolerable to the less restricted food I will eat when school begins.
Of course, this doesn't mean if you eat Oreos every day you can adjust your body to function on Oreos. There's a limit.
How To Modify The Diet
You still need to eat healthy (whether you have eczema or not) and don't go too extreme into the highly restricted diet.
Because if you go highly restricted, in order to remain eczema-free, you'll have to maintain that highly restricted standard for the rest of the time being.
The solution is to let yourself heal from eczema slower with a lighter restricted diet, with "cheating sessions" every once in a while.
This doesn't mean you cram yourself 100% junk food in those sessions. It means letting yourself blend in with social conventions. This way, your body will adjust to your habits (of course, up to a point – not like the Oreos example).
Slowing down your eczema recovery on purpose is for the long-term benefit of not being constrained to a highly restricted diet.
But if you tell me, "hey Harrison! I'm highly dedicated and I will exactly follow the highly restricted diet forever!", then sure thing, you can optimize your recovery to its greatest speed and that's fine!
What This Means To You As Eczema Sufferers
The reason why I got eczema gain is not because the diet does not work. It works, but I personally failed because of circumstance – school, lack of time and the demand for taste.
That's why the title says how "I" got eczema back and not how eczema "got me back".
To ex-sufferers: it's a suggestion for you to adjust your diet so your dietary habits can accommodate your social life.
To on-recovery sufferers: it's a warning sign of you from my personal experience to not go too extreme. This way, you won't have to go through the same frustrating process like I did.
As to modifying the diet, one may ask why?
To get realistic that personal health cannot be achieved without also having a healthy social life. Even if you are 100% eczema-free, but you never step outside of the house with family and friends, what's the meaning of life?