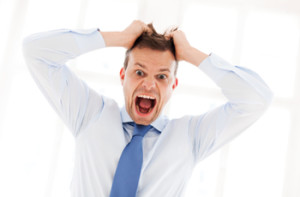 I'm a very obedient person. When I get told to follow rules, I follow them as is and without questions asked.
This requires GIGANTIC amounts of discipline.
I write on this blog to teach people how to cure their eczema with the maximum efficiency.
Sorry, I failed.
In this post, I want to tell you about the biggest challenge I faced during my recovery from eczema and ways I found to work around it.
What do you always hear me preach about?
Dieting.
I can't stress enough how important your diet will affect your skin improvements (or worsening).
For all questions or doubts you have, I recently wrote the truth about dieting for eczema, I urge you to read that first.
So, what's the hardest part?
Where the most important part lies – because of how limited our food choices become when we follow the restrictive diet (the one I set for maximum efficiency), we'll eventually break the rules and eat something we're not supposed to.
The Breaking Transformation of My Diet
I started out with the maximum efficiency diet, and that meant extremely tasteless meals – for more information, check out the shopping list I first used for the fastest recovery.
Then I gradually added more choices.
Phase 1: ginger, garlic, onion, cucumber, zucchini, ginseng powder.
Phase 2: white rice, kimchi, spices, condiments, apple cider vinegar.
Phase 3: glutinous rice, Brie, cottage cheese, milk, soy milk (contains soybean oil), chocolate, peanut butter.
There are sometimes meals outdoors I let myself off, I minimized eating the really bad foods, and I still aimed to eat a balanced plate of 50% veggies every plate of something else I ate.
And following the days after the "freedom meal" I ate maximum healing food choices – raw vegetable juice.
How do we break the diet?
I mean, c'mon we don't break rules for no reason. These are the most common places (for me, at least).
Accidental – enough said.
Temptation – this is the biggest challenge, because we always want to eat something that taste awesome but out of our range.
Social pressure – friends, family, public places, conventions (being "normal").
"Little bit is okay" – I hate falling into this excuse…
Premature reintroduction – it's true that once you're healed up to a certain point you can reintroduce previously sensitive foods into your diet without causing a problem, but most of us get too excited and do it way too early before we're ready.
How can we prevent ourselves from these traps?
1. Accidental
This is why you should always know exactly what you put into your mouth – ask!
Always read the labels before you buy or eat anything.
2. Temptation
Make a deal with people who are often around you, pay them $20 every time they catch you going off your diet.
Drink as much of anything as fast as you can, because it helps make you full the fastest way.
Eat something very filling but safe – I always have a surplus of bananas ready to shove them inside my gut anytime (sounds harsh but true).
Use anti-appetizing techniques such as seeing disgusting pictures, thinking about rotten food, watching a sad video or exercising.
Divert your attention: watch TV, play games you can't pause, read.
3. Social pressure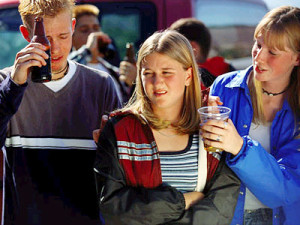 Learn to say NO/reject/deny/drop out.
Buy more groceries so you'll cook more yourself because you won't want your food to rot (well, it works for me).
Understand not following what everyone else is doing doesn't mean you're weird or abnormal, it just means you're doing what's good for your best interests and should be confident for.
Announce your goal to everyone individually, so that you can get support from other people when needed, without awkwardness or misunderstandings (fear of social disconnection).
4. "Little bit is okay"
This makes sense and I find that letting yourself off for a little bit is okay, unless you're just starting the diet then you should follow the tips from problem #2 – Temptation.
If you let yourself off, it doesn't mean you should eat everything out of your scale, enjoy a little bit and find gratitude.
Finding balance is important – the next meal you have after your luxurious meal, make it a full blast alkalizing repairing raw green juice boost.
Rather than eating a little bit of everything that you're not supposed to, add new stuff once per week and not multiple food choices all at once.
5. Premature reintroduction
Reintroduce one new food choice at a time (for a duration of at least 1 week) because certain foods can take up to 3 days later to show up symptoms.
If you're in the first 3 months of the diet, I urge you to just follow your diet and allow no reintroduction.
The best way to counter the unwanted inflammation caused by premature reintroduction is by consuming a maximum healing meal after (more better to be the next few days) – this means highly alkalizing raw vegetarian non-acidifying meals = raw green vegetable juices.
The Easier and Smarter Solution For Good Food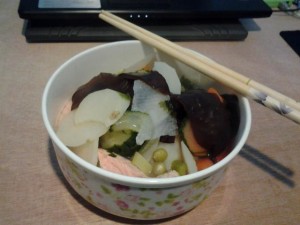 Just because we can only eat within a list of foods doesn't mean only the foods we can't eat will be delicious!
We can make our existing choices better. We can't change WHAT we eat, but we can change HOW we eat.
My original eating habit: I used to aim for maximum efficiency meals, which means I crammed everything into a single pot, boiled them, and just ate them plainly with nothing added. It's off-putting to most people but it's a sure-fire and lazy way to eat healthy!
New eating habit ideas:
Unfortunately I'm not a master of cooking, so if you are looking for delicious recipes and are healthy at the same time (of course, you'd have to inspect the ingredients every time), here are some resources:
But here are some tips:
Use organic sea salt as a condiment, it's acceptable to the eczema diet.
Make fermented veggies. I learned how to make homemade veggies from the guide on Choosing Raw.
Go for a raw juice, not only because it's healthier, but because the tastes will be a lot stronger, which will definitely stimulate your taste buds.
Introduce new types of cooking such as baking. You can bake your dairy-free, gluten-free breads and cookies!
Fast for a day or two, and then eat again, you'll begin to appreciate the tastes again. This is more of a manipulative trick but it works, and it teaches you about being grateful for what you have.
Final Thoughts To You
Normally whenever I'm about to cheat, I think of the worst consequences of my past eczema and what everything that would lead into: social embarrassment, itchiness, pain…etc – which really motivates me to stay on track.
As for the solution, I'm a man of efficiency and I really don't have the time to tackle with new ways of cooking, so at the end I stick with my strict and lazy but fast and healthy eating habit and just find other ways to compensate for my appetite loss (games, socializing, sports, business, entertainment).
Remember, your diet means a lot!