Why Western Doctors Are Useless For Eczema (Solution Included)
Let's be realistic.
The Western approach isn't perfect, nor is any other healing system.
But when it comes to eczema, Western medicine is completely useless except for a few doses of steroids and several general "moisturize your skin" tips.
Or… is that why it's useless…
Unfortunately, most of us live in the advanced world, and 95% of first-time eczema incidents, the patients choose Western doctors because drugs are fast.
Now, fast isn't always a good thing, and the reason behind it is why the Western scientific approach isn't suitable for eczema.
The Western Approach To Eczema
What you get from the Western approach is a prescription of topical steroidal treatments, or better known as cortisone creams.
Once you apply these steroids to your skin, they affect your body's internal hormones that are responsible for inflammatory responses, the steroids help stop them from activating the unwanted results.
In other words, the creams interrupt the normal functioning of your hormones so you will never get the itches. And your wounds can heal at peace.
The Problem With Steroids
The problem is obvious.
You're messing with your body's act of trying to balance things out, the steroids will indefinitely help control your inflammatory responses but as soon as you stop the drugs, your eczema is bound to return.
Simply put, the steroids temporarily stop your body's natural processes, and will continue to contribute to your build-up of toxins within the body. As soon as you stop the medications, toxins in you will begin to expunge all at once, and that means your eczema will come back and depending on the length of usage, your eczema will spread to new places and be worse than before.
Not being a cure isn't the only problem, there are also other issues:
Skin thinning and discoloration.
Usage for more than 2 weeks will be harmful (the Western limit; using it any one day should be harmful anyway if you think about it).
Continued usage can lead to addiction.
The longer you use, the more toxins reside in your body.
The longer you use the more tolerant you will be, the more doses and the stronger doses you will need.
The only problem you should be concerned of, is that steroidal creams only temporarily suppress the symptoms, not fully addressing the root cause.
Are Western Doctors Entirely Useless?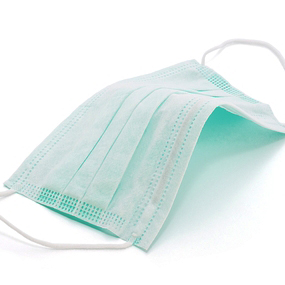 No. (keep reading…)
Other than giving you fast-acting temporary creams, the doctors can also give you professional advice on eczema, from the university degree they earned. And that the government officially allows them to offer.
But judging from the millions of times I've heard from numerous of different doctors, specialists and dermatologists, that so-called professional advice is only worth hearing a few times, because it's as simple as:
Take your medications on time.
Eat more vegetables, fruits and stay away from unhealthy stuff.
Don't use hot water for showers; don't shower for too long.
Apply moisturizers as soon as you finish your shower.
Whenever your skin gets dry, put some lotion on.
After the "help" from hearing this, if you try to force the question "so how long until will I be able to fully eliminate my eczema?"
You'll get what I call the Western eczema truth.
"Eczema is incurable, you can only control it with medications."
If you believe that, it will be. If you persist on looking for solutions, there will be.
Guess which option I chose?
Quick Reference: Logan's Case
Just want to quickly pop it in here, I recently read a true story of a mother who had experienced problems with her son, Logan, who was showing obvious signs of eczema.
As usual, using steroidal creams just wasn't the right path. So, after years of struggling to eliminate the problem, she had finally found it. Her journey included:
"Here there we were with 7 GP's, 2 allergy specialists, 1 pediatrician and 2 dermatologists (not to mention the myriad of well-meaning strangers who stop you in shopping malls and offer advice of teabags in bath, and all kinds of weird and wonderful homemade concoctions)."
As you can see, the mom went with numerous of Western doctors for help, only to face disappointment.
At the end, they found the cure via a professor of immunology, that is classified as Western, but in what I was referring to in this post, I'm only referring to doctors who know nothing but the general "moisturize yourself and take steroids" advice. So, don't get me wrong.
What's The Solution?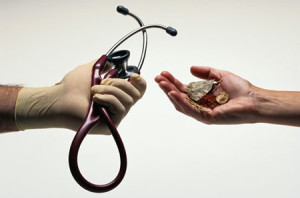 So, if the Western approach doesn't work, what's the solution that will?
I'm lying to you if I told you one specific trick will work.
The belief is to stick away from the scientific approach that requires rock-solid back-and-forth studies and evidence and instead, switch to natural healing.
You could call it:
Holistic healing
Traditional cure
Alternative treatment
Unconventional treatment
Folklore remedy
Integrative medicine
Functional medicine
I like to name it the natural approach.
The method that I used to cure my eczema involved combining multiple changes together, and it took serious time to make gradual healing improvements.
The Natural Approach: Brief Introduction
This page will not have enough room for me to explain in details how the natural approach works and everything else that go along.
But here are two key points you'll need to achieve for a successful eczema recovery.
Again, there are many possible ways to call or name the terms of the approach, but for the sake of simple understanding:
1. Psychological
Your emotions can strongly influence your body's natural healing system. You will need to be emotionally stable to promote the best recovery.
This essentially means stress, depression, pain and all kinds of negative emotions can impact your ability to heal.
While emotions are involuntary, it is possible to learn to control how much your feelings can affect your mind.
2. Physiological
Under the physiological branch, there are three factors: physical, sleep and consumption.
1. Physical
It is a must that you will to fulfil your requirements of physical exercise. Not only is moving yourself around natural and help you shed those unnecessary fat, sweating is a highly effective way to detoxify yourself.
2. Sleep
Sleep is inevitable and it is needed for survival. Most of us who live in the modern society are not getting enough hours, almost everyone is deprived of sleep.
If you're not sleeping enough, your body will not be able to heal at its maximum capabilities, plus it's harmful to your vital organs.
Sleep is not a choice, it is a need.
3. Consumption
Consumption refers to how you eat, when you eat and what you eat.
How should you eat?
Slowly, chew to pieces, don't rush, don't mess up your swallowing with wrongly timed breaths.
When should you eat?
You should be eating in accordance to your body's metabolic cycle.
Elimination: 4AM-12PM
Appropriation: 12PM-8PM
Assimilation: 8PM-4AM
(More information on the cycle)
Which means you should eat breakfast sometime in the middle of your elimination period, lunch in the beginning of appropriation and dinner in the beginning of assimilation.
What should you eat?
I believe this part is the most important aspect of the whole recovery. Food is what sustains life and choosing between what to eat is crucial, and I've written a post earlier on this…
Read the truth about dieting for eczema. (Highly recommended)
Functional Medicine Is The Way To Go
The natural approach I talked about above is very concise, the cure isn't JUST that.
The purely Western approach is wrong because it addresses WHAT and not WHY. Recently, I've discovered a trend called functional medicine which addresses the causes rather than stopping the symptoms. It's Western and it works (it's the exact method of natural medicine but with official terms).
I trust Dr. Hyman in this field, you'll LOVE his TED talks. In 2010:
And in 2012:
(he's my new idol…)
To Eczema Sufferers
The message of this post is to let you know that Western doctors who know nothing but the general textbook advice are useless for eczema.
It's more along the lines of the Western approach should be used when in emergency because drugs can mask the symptoms, but you're serious about healing, you should be aiming for a root-treating medical approach.
Next time, rather than visiting a new specialist from another city or a doctor recommended by a friend, consider natural healing methods: herbalism, acupressure, acupuncture, aromatherapy… and so on. I suggest herbalism.
If you're looking for a real, natural and effective treatment for eczema, it exists. But, it's slow and bases on the body's healing powers, rather than suppressing your body's normal functioning.
"Every problem has in it the seeds of its own solution. If you don't have any problems, you don't get any seeds." – Norman Vincent Peale
The simple message, if convention tells you no, it doesn't always mean no, there are always solutions that exist if you keep on searching.
Just as Logan's mother did.